Is Mary Kay A Pyramid Scheme – 2022 Honest Review
Is Mary Kay A Pyramid Scheme?
This seem to be the question on everyone's lipsticks! You can type this into youtube and there are many many videos popping up on Mary Kay Scams and women crying over how they were scammed by Mary Kay being that it's a pyramid scheme.
Spoiler Alert – Is Mary Kay a Pyramid Scheme? It is not. Is Mary Kay an MLM. Yes, it is. No matter how you want to make it up (ha ha), it is still an MLM.
Here is a quick video on the subject for those of the auditory learning method:
What is a Pyramid Scheme?
1.) A scheme whereby people are paid to recruit people
2.) There is no focus on retail sales
3.) A high price to buy in / start up
How to get started in Mary Kay
Getting started in Mary Kay is easy.
$30 gets you in. This gets you some promotional literature, one year access to a merchant account, and a free retail website. You can set that website up by using Mary Kay Intouch. It is an app used to make retail sales online.
Now I used to build websites, but not for $30.
I have a proper merchant account that costs over $30….per month!
If you want to go to the next level, you can start with $130 and get all that is in the $30 pack plus demos.
So far nothing that says Mary Kay ruined my life.
The problems come in when consultants start "making" people buy inventory. I'm not sure how people force others to do this. I asked the lady who sponsored my ex what kits were available and I made an informed decision.
There is NO requirement to buy inventory so if you do, it's on you.
The cost to get started in very reasonable and is of high value.
Do I need to Recruit People In Mary Kay?
No, is the simple answer. You can get into Mary Kay for:
1.) Just to buy your own products at a discount or
2.) Make money on retail sales or
3.) Build a team (Recruit) or
4.) All of the above or a combination.
Do I Get Paid To Recruit People?
The answer is no. However, lots of people out there twist this statement around for their own benefit. Either click bait or to justify a bad experience which was mostly their own doing.
When you recruit someone into Mary Kay, you do not get a recruiting bonus. If you did , Mary Kay would have been found out a long time ago just as Pre-paid Legal was.
When you recruit someone into Mary Kay, you get paid on their volume they purchase if you are an active consultant. See below.
This is why Mary Kay is an mlm. You get paid on multiple levels for the volume in your team.
Is there a purchase requirement?
No there is not. You can be successful in Mary Kay by just retailing the product.
If you are not "active", I believe you just get 40% off retail and you can sell at full retail to make a profit.
If you are active, you get 50% off retail and you also qualify to get paid on your team volume.
To be "active", you have to purchase $225 worth of wholesale product every 3 months. If you use the products yourself, you can get pretty close to that figure and you can retail the rest. I had about 5 regular customers and my ex used the rest. Everyone is different – disclaimer.
Contrary to popular belief, you can write off 100% of the purchase requirement. See the article here.

Why Do People Push So Hard For Recruits?
In any MLM, there is a focus on recruiting. There is also a focus on retail. It's a matter of perspective.
A person who is afraid to sell always thinks they are being pressured to sell.
A person who is afraid to talk to other people always perceives a pressure to recruit.
This is why I am astounded at the number of people that say they were "burned" or Mary Kay ruined my life or they write blog posts on the dark side of Mary Kay cosmetics.
They know going in you have to sell and recruit.
The reason (in my opinion AND experience) they push for recruits is purely a numbers game of any sales company.
If  you speak to 100 people about the Mary Kay opportunity, this is a sample of what may happen:
83 will tell you to piss off (don't forget to ask for referrals!)
10  will become a customer – or just buy a once off product
5 will sign up to get the discount
2 will sign up for the discount and to build a team
The problem is always a few people who push and push people knowing that they do not want to build a team.
On the flipside, many people cannot just say no when they are pressured.
At this point, I see no reason why anyone would call Mary Kay a Pyramid scheme unless they just want clicks on the internet or they are bitter about their experience.
Let's look at a few more things:
Mary Kay Compensation Plan PDF
This one is a tough go. I scoured the internet and the Mary Kay site and found only a small fact sheet.
You can download it here.
In a nutshell, the compensation plan is simple and similar to other MLM's
Retail Margins
Override percentage on your team
Bonuses for reaching certain levels
Mary Kay Car program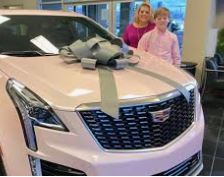 Funny Concern
I read slot of these negative Mary Kay bashing sites (maybe too much) and a funny thing just keeps popping up.
Many say the car program is not free and many say if the focus is not recruiting, why do they promote the car program?
Answers are pretty simple.
If someone pays for my car payment and insurance, that's free to me. Did I receive that for doing the work necessary? Yes.
Now, theoretically, I could sign up people that just want to retail the product and qualify for the lowest level free car.
I could also get the number of active people necessary to meet the volume requirements as just customers that choose to buy alot of makeup. I don't even need to do it in person! Just use the Mary Kay Intouch App.
You see, there are many ways to skin a cat. Sorry cats.
Mary Kay is like every other company out there. They have rules based on their profit motives and you have to decide if playing within those rules will achieve your profit motives.
Similarly, people complain their job does not pay enough. I say, find one that does!
If MLM is not for you, don't join.
Is Mary Kay a pyramid scheme? No
Is Mary Kay an MLM? Yes
Can you make money in Mary Kay? Yes
Cheers
Steve