Is Herbalife A Pyramid Scheme?
The Truth About Herbalife MLM

Founded in 1980, Herbalife comes in at #2 for the top 10 MLM's in the USA- 2022. If this were an illegal pyramid, why then hasn't it been shut down?
The company was investigated by the FTC in 2016 and all they could get on them was "unfair and deceptive business practices". If you look at many quote regular companies, you see that all the time. They don't even try to hide it. Have you ever seen a McDonald's hamburger that looks like the one on the commercial? Exactly.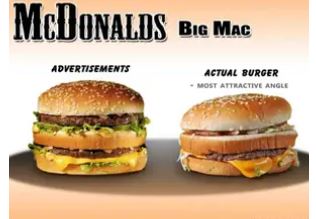 Let's look closely into Herbalife and find out what it's really all about.
Remember the items that constitute a pyramid scheme:
You get paid only on the recruitment of others
You have to pay a high up front fee
There is no retail trade
All other items that have been thrown around are a pretty gray area and have not proven to be illegal.
How To Get Started
Scouring their website, there are no signs of a requirement of a high up front fee.
To start as a preferred customer in 2022, it costs $34.95 USD and you cannot resell any products. You just get a discount on things you buy.
If you want to become a distributor, it costs $94.10 USD in 2022 for USA. This is for your starter literature. This is contradictory to their main page where it states"
"Low Startup Costs: There are no minimum purchases required or requirements to purchase any sales or business tools to start up or succeed in your Herbalife Nutrition Independent Distributorship."
That's a bummer but it is not earth shattering. They kept the start up under $100 so that will not even come up on the FTC radar. There is no mention of these Herbalife cafes on their website. That must be a practice not supported by the company.
How You Get Paid
There is no link on the company website to their compensation plan. Google has it listed under marketing plan.
What I learned later in my career is that compensation is not marketing. I wish they would change their language!
Like 99.9% of the MLM's out there, Herbalife requires you to personally purchase products to qualify for overrides beyond the retail sales. This again goes against their website statement that you need not purchase anything to succeed. The only way to do that is to just sell retail.
This purchase requirement always is a tax rub for distributors and having tax people not aware of how an MLM works.
As of the date of this article, I cannot figure out how much you have to purchase dollar wise each month. Based on the products and their cost, I can safely say you will have to buy about $200/month. Now you can use them yourself and/or retail them to customers.
I see no customer requirement in Herbalife. Market America has a system whereby you have to submit retail sales every quarter to the company. This proves you are getting customers.
So technically, there is a retail component to this business, but it is largely up to the distributor to do it.
BANNER
As with others, you earn a % of the volume produced by your downline distributors. Now many people think that this somehow is a bad thing. Why should it be. If you recommend a movie to someone and they go see it, does the movie theatre pay you? Of course not. Should they? Yes! You did their advertising for them! It's called word of mouth.
If anyone recommends my tax service or my tax savings course, I pay them! They are keeping my advertising budget to a minimum.
I believe the problem comes from rouge distributors telling new recruits to load up on products or start these Herbalife cafes. That is not good practice.
However, the people joining Herbalife should consult with an impartial person about the way to go about business. Most new people do not have any business experience and therefore, it is vital to seek good counsel.
At this stage I see nothing that points to a pyramid scheme with Herbalife. The problem is that distributors that follow bad practices make it easy to call something a pyramid. I guess every industry deals with it in one way or another.